Jack Jurey
Several of you have mentioned the omission of one of the important mainstays of WTOP-TV in the 60's, Jack Jurey. Jack wrote and delivered the on camera editorials (which was not that common in local TV back then) for Post Newsweek Stations....which were aired several times a day. Frankly, the only reason Jack's picture was missing was.........I didn't have one. That has now been corrected....thanks to Philamena, Jack's wife.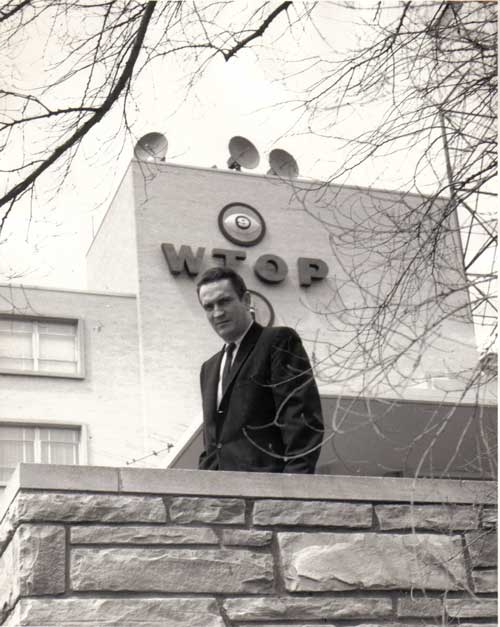 Jack Jurey
Jack joined WTOP Radio and Television in 1958 (he had been
labor editor and editorial writer for the Youngstown Vindicator and
before that was news director of WKBN radio in Youngstown). He
originated the WTOP editorials, which he broadcast on both radio and
TV, and he won a number of awards. In 1963, for the editorials, the
Radio Television News Directors' Association Award. His editorials
from his two-week fact-finding trip to Vietnam won the Sigma Delta
Chi award for the station for distinguished service in journalism.
Other awards were local Emmy awards for documentaries, including
"Dialogue with Whitey," which was done after the Washington riots on
the murder of Martin Luther King Jr., and "Conversation with a King,"
an interview with King Hussein of Jordan immediately after the 1967
mideast war. In addition to the editorials Jack was news editor
(under Ed Ryan) and then news director.